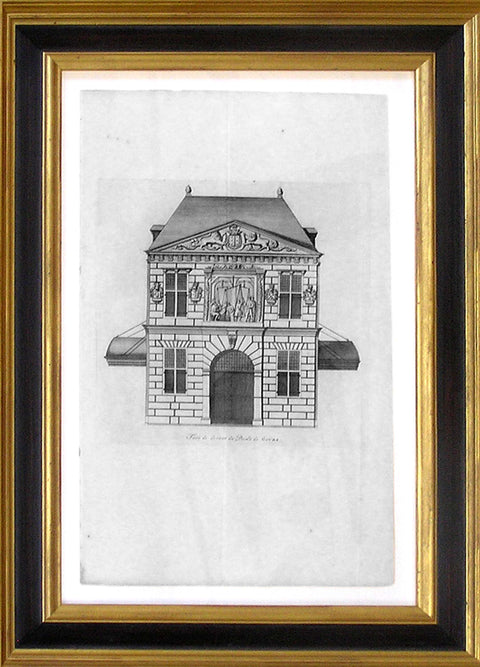 Face de Devant du Poids de Gouda
Inquiry
Pickup currently unavailable
Giovanni Giacomo de Rossi (1627-1691)
Face de Devant du Poids de Gouda
From: Calcografia Nazionale
Engraving
Sheet Dimension: 17 x 11.5 in.
Frame Dimension: 25.75 x 18.25 in.
Giovanni Giacomo De Rossi (1627 - 1691) was an Italian printer and publisher active in 17th century Rome. Giovanni inherited the important Rome-based printing business originally founded by his father, and through his hard work and dedication, he pushed the firm to the heights of its success. By the mid 17th century the Rossi firm was considered the most active and important press in Rome. Their collection of published prints includes the work of Gimbattista Piranesi (1720-1778), famous for his views of Rome and fictitious
prisons. Today the Rossi press is known as the Calcografia Nazionale and is a free museum located at 6 Via della Stamperia, Rome. The print and printing plate collections of the Calcografia Nazionale are among the largest and most important in the world.